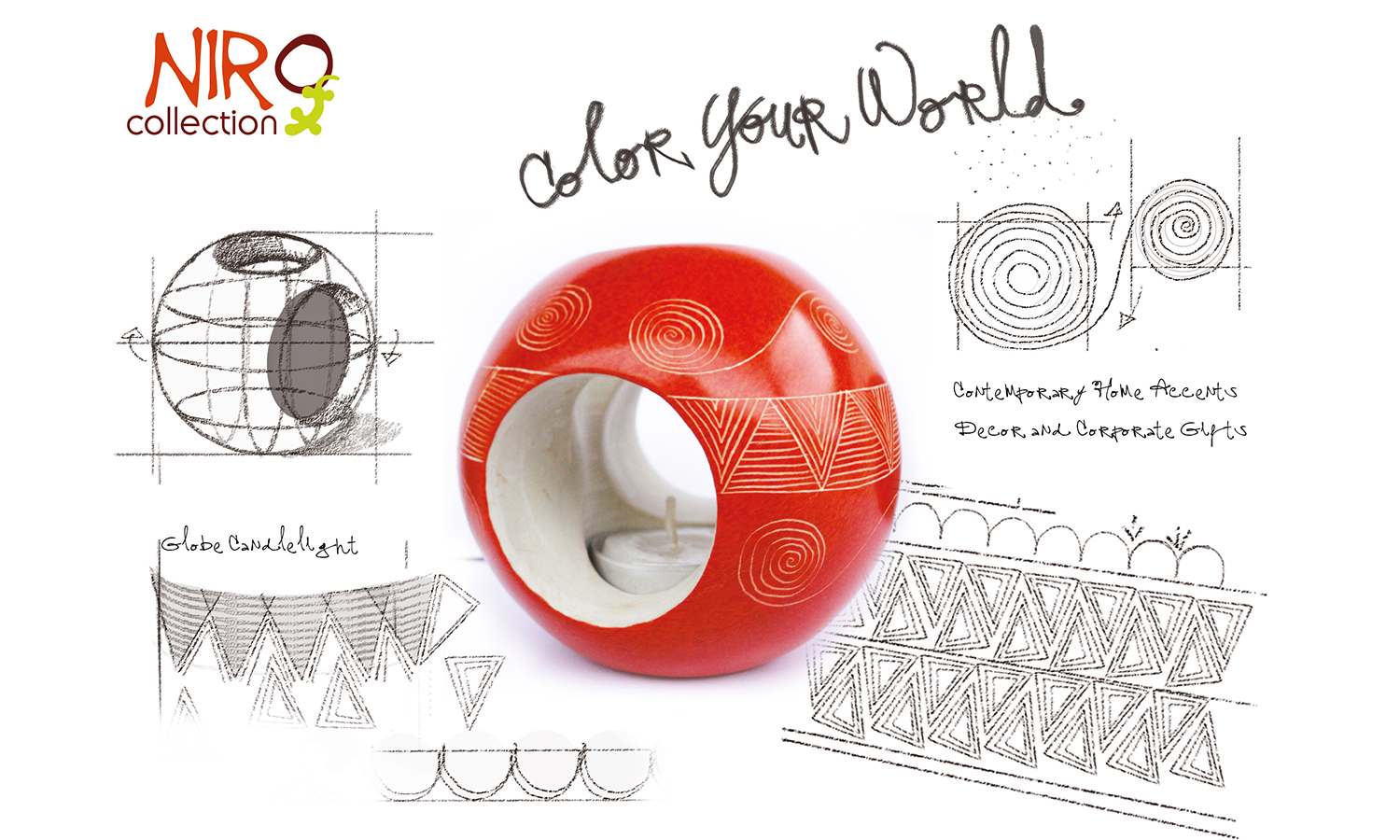 Sketching & Prototyping
The research and product development process is based on an iterative approach that combines discussing, sketching and prototyping, which translate into a tangible advantage for you to enjoy the results of design and quality. Globe Lantern 15cm.
The Process
The design process is inspired by nature, color and form. After the initial concepts are finalized the Soapstone is then cut and shaped, hand sanded, washed and sun dried.
Dye and Pattern
Tint and pattern, which is a process with several many stages, starting with several coats of NON-TOXIC dye and a very discerning eye followed by the incision of intricate patterns and design onto the stone.